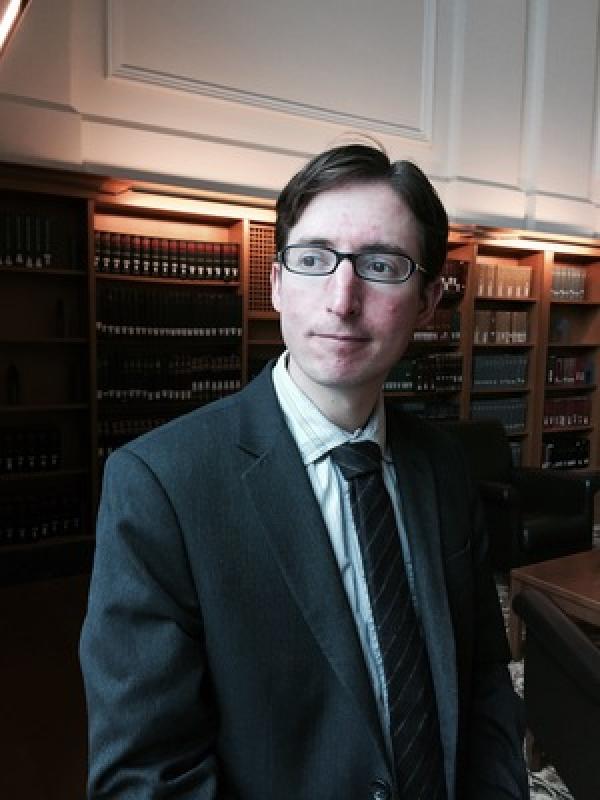 Sam White
Professor, History
259 Dulles Hall
230 W. 17th Ave.
Columbus, OH
43210
Areas of Expertise
Environmental History
Climate
Education
Ph.D, Columbia University
M.A., University of St. Andrews
Sam White earned his M.A. in Middle East Studies and Modern History from the University of St. Andrews (Scotland) in 2002 and his Ph.D. in history from Columbia University in 2008. He was asst. prof. of environmental history at Oberlin College for five years before joining the history department at OSU in 2013.
Prof. White has taught in many areas of environmental history, including both global and American surveys, as well as "big history" and courses on food, animals, and climate. His research focuses on how we can use both natural and human records to reconstruct past climate variability and extreme weather and how societies coped with them.
His first book, The Climate of Rebellion in the Early Modern Ottoman Empire (Cambridge University Press, 2011), explored the far-reaching effects of severe cold and drought in the Middle East during the "Little Ice Age" of the sixteenth and seventeenth centuries. It received prizes from the Middle East Studies Association, Turkish Studies Association, and British-Kuwaiti Friendship society. His second book, A Cold Welcome: The Little Ice Age and Europe's Encounter with North America (Harvard University Press, 2017) tells the story of English, Spanish, and French efforts to grapple with unfamiliar climates and unexpected disasters during their first century of exploration and colonization in the New World. It received awards from the Ohio Academy of History and the Sixteenth-Century Society and was a finalist for the Cundill Prize. He has also published various chapters and articles on world history, and on climate, disease, and animals in history, including "From Globalized Pigs to Capitalist Pigs: A Study in Animals Cultures and Evolutionary History," Environmental History 16 (2011), which won the American Society for Environmental History Leopold-Hidy Award and the Agricultural History Association Wayne D. Rasmussen Award.
Prof. White is also lead editor of the Palgrave Handbook to Climate History, co-founder and website administrator of the Climate History Network, and steering committee member of the Past Global Changes (PAGES) Climate Reconstruction and Impacts from the Archives of Society (CRIAS) working group.
People Filters: