Image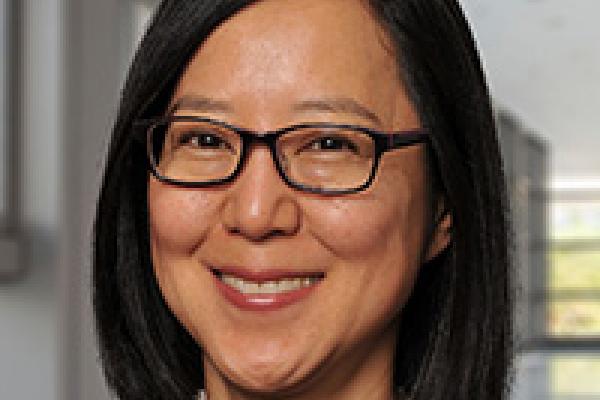 March 21, 2018
4:00PM - 5:00PM
Location
Research Commons, 3rd floor of 18th Avenue Library
Date Range
Add to Calendar
2018-03-21 16:00:00
2018-03-21 17:00:00
Confessions of a Surgeon-Scientist Lecture
Ohio State ADVANCE launches a new faculty research lecture series focusing on the research journey of Ohio State faculty. Each lecture will feature the research of an invited faculty speaker. Speakers will also share their own research journey as a way to highlight both the challenges and successes that are part of the research process.This lecture is part of the Ohio State ADVANCE Faculty Research Lecture Series. The mission of Ohio State ADVANCE is to increase the representation, advancement and recruitment of women faculty in the academic STEMM (Science, Technology, Engineering, Mathematics and Medicine) careers, and contribute to the development and success of global research leaders.This lecture will feature Dr. Clara Lee, a plastic and reconstructive surgeon and health services researcher at The Ohio State University. Dr. Lee's research is devoted to understanding and improving how patients with cancer make decisions about their surgical treatments. Dr. Lee has expertise in patient-reported outcomes of breast reconstruction and patient decision making about breast cancer treatments. She has developed measures of the quality of decisions about early stage breast cancer treatments and has experience with the design, implementation, and analysis of multi-site studies of newly diagnosed cancer patients and longer-term cancer survivors. Her research has been funded by the National Institutes of Health, the Pelotonia Foundation, the Plastic Surgery Foundation, and the Informed Medical Decisions Foundation.Register: https://library.osu.edu/researchcommons/event/advance-lee-sp18/
Research Commons, 3rd floor of 18th Avenue Library
OSU ASC Drupal 8
ascwebservices@osu.edu
America/New_York
public
Date Range
Add to Calendar
2018-03-21 16:00:00
2018-03-21 17:00:00
Confessions of a Surgeon-Scientist Lecture
Ohio State ADVANCE launches a new faculty research lecture series focusing on the research journey of Ohio State faculty. Each lecture will feature the research of an invited faculty speaker. Speakers will also share their own research journey as a way to highlight both the challenges and successes that are part of the research process.This lecture is part of the Ohio State ADVANCE Faculty Research Lecture Series. The mission of Ohio State ADVANCE is to increase the representation, advancement and recruitment of women faculty in the academic STEMM (Science, Technology, Engineering, Mathematics and Medicine) careers, and contribute to the development and success of global research leaders.This lecture will feature Dr. Clara Lee, a plastic and reconstructive surgeon and health services researcher at The Ohio State University. Dr. Lee's research is devoted to understanding and improving how patients with cancer make decisions about their surgical treatments. Dr. Lee has expertise in patient-reported outcomes of breast reconstruction and patient decision making about breast cancer treatments. She has developed measures of the quality of decisions about early stage breast cancer treatments and has experience with the design, implementation, and analysis of multi-site studies of newly diagnosed cancer patients and longer-term cancer survivors. Her research has been funded by the National Institutes of Health, the Pelotonia Foundation, the Plastic Surgery Foundation, and the Informed Medical Decisions Foundation.Register: https://library.osu.edu/researchcommons/event/advance-lee-sp18/
Research Commons, 3rd floor of 18th Avenue Library
The STEAM Factory at The Ohio State University
steamfactory@osu.edu
America/New_York
public
Description
Ohio State ADVANCE launches a new faculty research lecture series focusing on the research journey of Ohio State faculty. Each lecture will feature the research of an invited faculty speaker. Speakers will also share their own research journey as a way to highlight both the challenges and successes that are part of the research process.
This lecture is part of the Ohio State ADVANCE Faculty Research Lecture Series. The mission of Ohio State ADVANCE is to increase the representation, advancement and recruitment of women faculty in the academic STEMM (Science, Technology, Engineering, Mathematics and Medicine) careers, and contribute to the development and success of global research leaders.
This lecture will feature Dr. Clara Lee, a plastic and reconstructive surgeon and health services researcher at The Ohio State University. Dr. Lee's research is devoted to understanding and improving how patients with cancer make decisions about their surgical treatments. Dr. Lee has expertise in patient-reported outcomes of breast reconstruction and patient decision making about breast cancer treatments. She has developed measures of the quality of decisions about early stage breast cancer treatments and has experience with the design, implementation, and analysis of multi-site studies of newly diagnosed cancer patients and longer-term cancer survivors. Her research has been funded by the National Institutes of Health, the Pelotonia Foundation, the Plastic Surgery Foundation, and the Informed Medical Decisions Foundation.
Register: https://library.osu.edu/researchcommons/event/advance-lee-sp18/
---