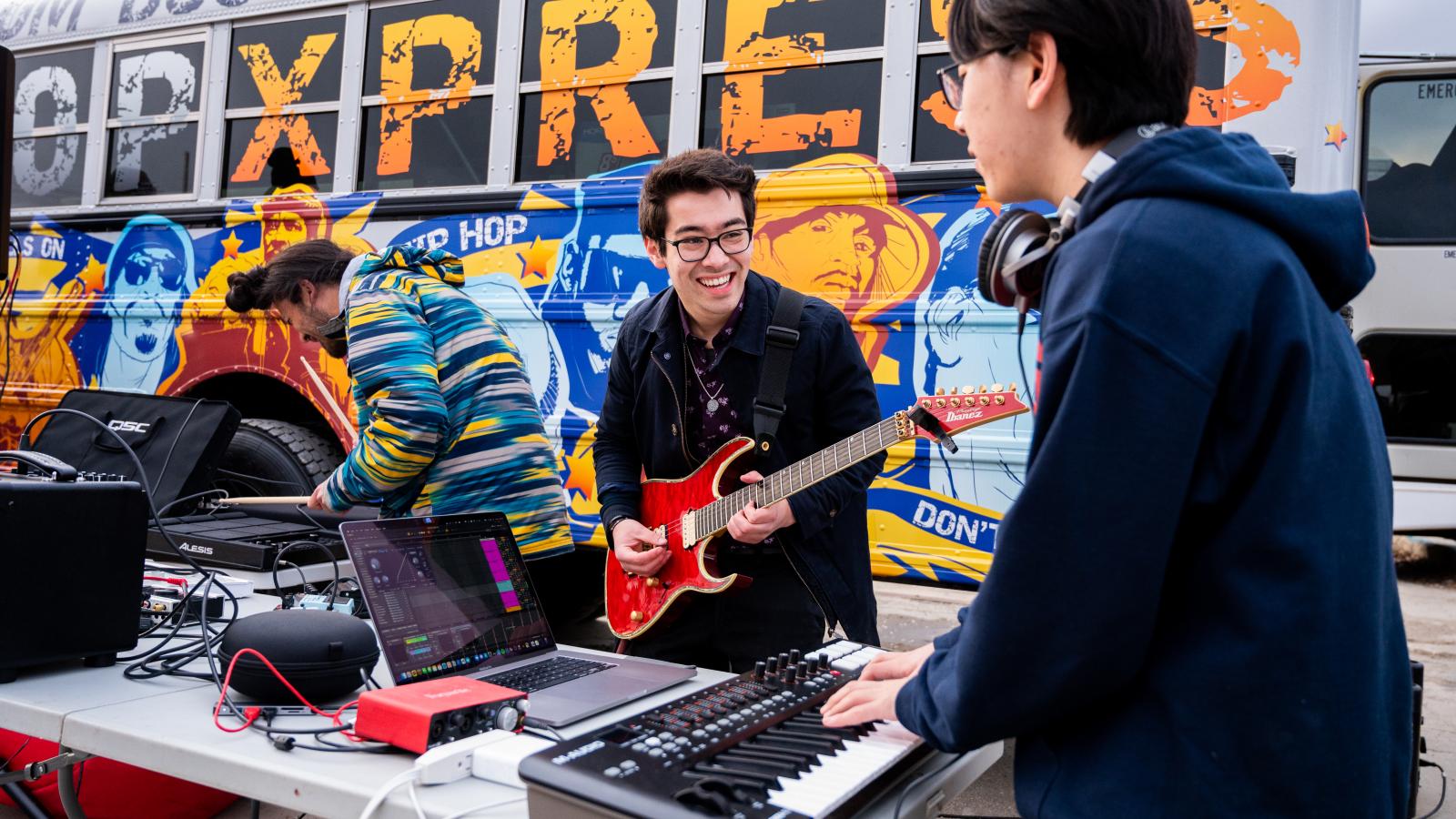 Franklinton Fridays are a neighborhood-wide art, music, food and gallery hop that occur the second Friday of every month. The galleries, businesses, and institutions of East Franklinton, including 400 West Rich, host an art crawl for the public. The STEAM Factory, as the educational anchor of 400 W. Rich hosts a diverse array of faculty and post-doctoral presenters over a huge variety of research and outreach topics for Franklinton Friday attendees.
The STEAM Factory Franklinton Friday Open Houses host an ever-evolving array of Ohio State faculty, staff and student research, seminars, art and music presentations, installations, performances, and exhibitions. STEAM Factory members are invited to present demonstrations and interactive activities in the space for community members to engage with the research of the STEAM Factory during these evenings. Opportunities also exist for post-doc and undergraduate students to work with their cooperating professors and practice presentation skills. STEAM members that participate in Franklinton Fridays can receive letters of support from the STEAM Factory. Typically, STEAM Factory Franklinton Friday Open Houses range from 150-300 attendees monthly.
The STEAM Factory Franklinton Friday Open House is intended to provide a more comprehensive, experiential and detailed experience of the extensive array of disciplines, research and talent housed within the Ohio State University community through its STEAM Factory membership. 
In November 2015, the STEAM Factory hosted its first Franklinton Friday Open House at 400 West Rich. Since then, the STEAM Factory has hosted a total of 20+ Franklinton Friday Open Houses.
STEAM Outreach At–a–Glance:
30+ 400 West Rich Farmers Market faculty presentations (2013-2015)
16 STEAM-hosted Franklinton Friday Open Houses (2015-present)
70+ faculty presenters at Franklinton Fridays and Farmers Markets (January 2013 to Present)
35+ academic disciplines represented since (January 2013 to Present)
Over 130 undergraduate and graduate students have presented at STEAM outreach activities