Image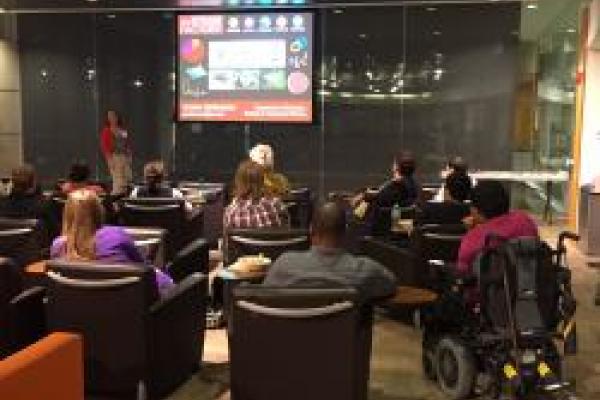 September 5, 2018
6:00PM - 8:00PM
Location
The STEAM Factory
Date Range
Add to Calendar
2018-09-05 18:00:00
2018-09-05 20:00:00
September STEAM Exchange
 You are cordially invited to September's STEAM Exchange for an evening of lively discussion across disciplines!Speed Collaborations: 60 second research connectionsFun, fast academic networking! Learn what your colleagues are working on and find opportunities for collaboration!Thursday, September 20th, 20186-8:00 pmThe STEAM Factory, 400 W. Rich Street  Hors d'oeuvres and refreshments will be served. Please RSVP  
The STEAM Factory
OSU ASC Drupal 8
ascwebservices@osu.edu
America/New_York
public
Date Range
Add to Calendar
2018-09-05 18:00:00
2018-09-05 20:00:00
September STEAM Exchange
 You are cordially invited to September's STEAM Exchange for an evening of lively discussion across disciplines!Speed Collaborations: 60 second research connectionsFun, fast academic networking! Learn what your colleagues are working on and find opportunities for collaboration!Thursday, September 20th, 20186-8:00 pmThe STEAM Factory, 400 W. Rich Street  Hors d'oeuvres and refreshments will be served. Please RSVP  
The STEAM Factory
The STEAM Factory at The Ohio State University
steamfactory@osu.edu
America/New_York
public
Description
You are cordially invited to September's STEAM Exchange for an evening of lively discussion across disciplines!
Speed Collaborations: 60 second research connections
Fun, fast academic networking! Learn what your colleagues are working on and find opportunities for collaboration!
Thursday, September 20th, 2018
6-8:00 pm
The STEAM Factory, 400 W. Rich Street 
Hors d'oeuvres and refreshments will be served.
---