Image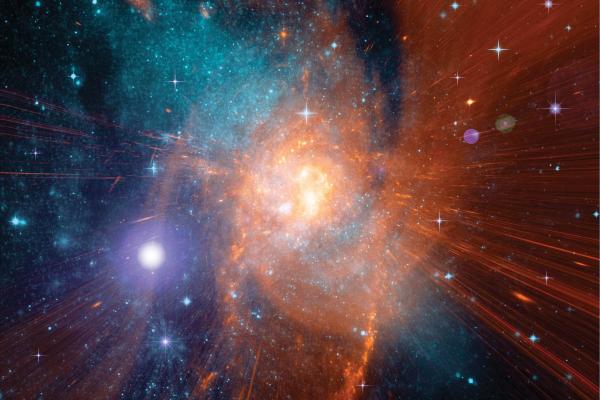 November 20, 2018
7:00PM - 10:00PM
Location
Strongwater, 401 West Town St
Date Range
Add to Calendar
2018-11-20 20:00:00
2018-11-20 23:00:00
Your Place in the Universe: Launch Party
Join us as we celebrate the launch of astrophysicist Paul M. Sutter's new book, Your Place in the Universe: Understanding Our Big, Messy Existence!This event is free and open to the public!7:00 - 7:30pm: Light hors d'oeuvres and desserts • cash bar • COSI hands-on activity stations.7:30 - 8:00pm: Public lecture and book reading.8:00 - 9:00 pm: Books for sale and opportunities to meet the author.Register here
Strongwater, 401 West Town St
OSU ASC Drupal 8
ascwebservices@osu.edu
America/New_York
public
Date Range
Add to Calendar
2018-11-20 19:00:00
2018-11-20 22:00:00
Your Place in the Universe: Launch Party
Join us as we celebrate the launch of astrophysicist Paul M. Sutter's new book, Your Place in the Universe: Understanding Our Big, Messy Existence!This event is free and open to the public!7:00 - 7:30pm: Light hors d'oeuvres and desserts • cash bar • COSI hands-on activity stations.7:30 - 8:00pm: Public lecture and book reading.8:00 - 9:00 pm: Books for sale and opportunities to meet the author.Register here
Strongwater, 401 West Town St
The STEAM Factory at The Ohio State University
steamfactory@osu.edu
America/New_York
public
Description
Join us as we celebrate the launch of astrophysicist Paul M. Sutter's new book, Your Place in the Universe: Understanding Our Big, Messy Existence!
This event is free and open to the public!
7:00 - 7:30pm: Light hors d'oeuvres and desserts • cash bar • COSI hands-on activity stations.
7:30 - 8:00pm: Public lecture and book reading.
8:00 - 9:00 pm: Books for sale and opportunities to meet the author.
Register here
---