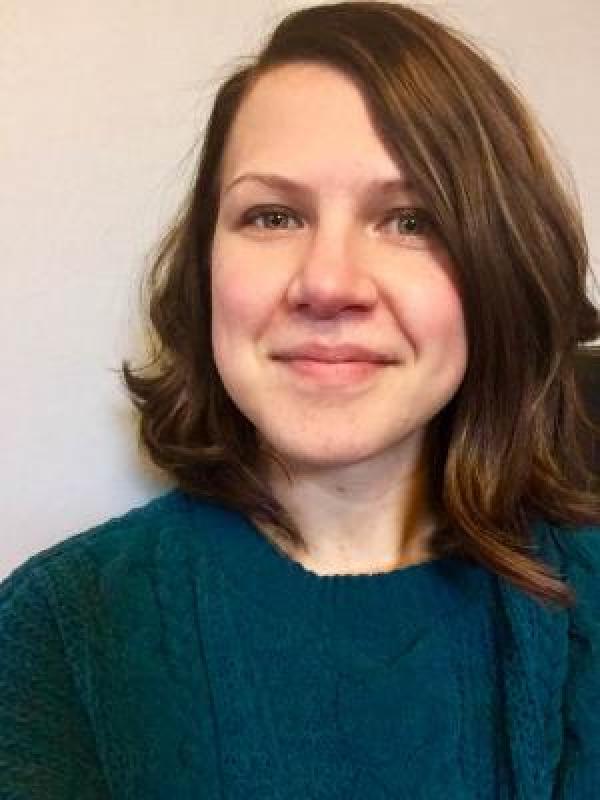 Kelly Henderson-Cabral
Prevention Coordinator, PROSPER
Education
M.A., Agricultural and Extension Education, New Mexico State University, 2012
B.S., Landscape Horticulture, The Ohio State University, 2011
Kelly is an Ohio native with a passion for revitalizing rural and urban farm communities in the heartland. She has over 10 years of experience in community leadership in the Midwest and Southwest where she worked within various contexts of the food system, including: natural resource conservation, food and agriculture curriculum development, regional food system needs assessments, intergenerational community development and farmer educational program development. Previously, she has worked for New Mexico State University Extension coordinating community-based participatory research with farmers to bring a farm-to-school program to the border region. Kelly has served as a co-director of a USDA Beginning Farmer and Rancher Development Program grant and continues to be dedicated to work that increases opportunities and improves long-term success of our rural communities in ways that are ecologically sound, socially just and economically viable.
Currently, she is a PROSPER Prevention Coordinator for the College of Education and Human Ecology providing technical assistance to county-level efforts aimed at addressing the opioid crisis in Ohio's communities. PROSPER (PROmoting School-community-university Partnership to Enhance Resilience) is a delivery system that facilitates sustained, quality delivery of evidence-based programs that reduce risky youth behaviors, enhance youth development and strengthen families.
Kelly is currently a PhD student in the Department of Agricultural Communication, Education, and Leadership.
People Filters: