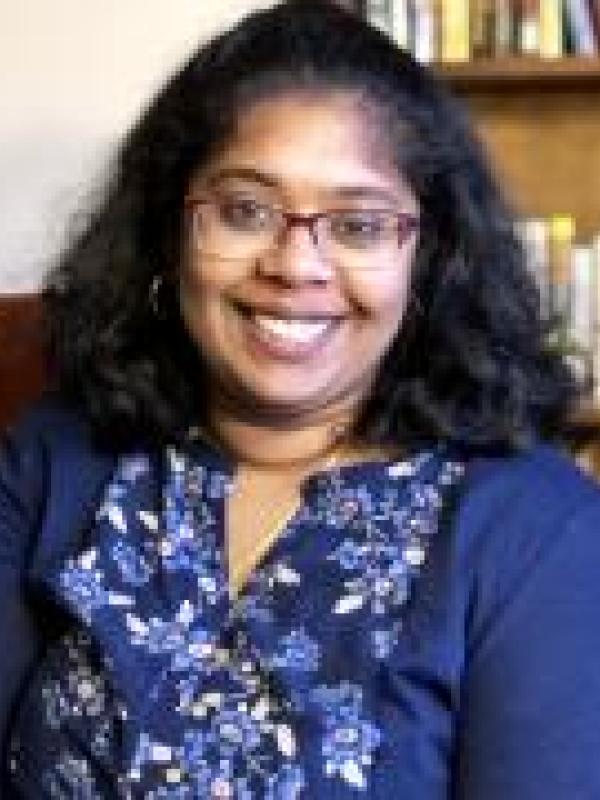 Sandhya Elango
Design and Visual Strategist, Fisher College of Business
"Sandhya Elango is the Design and Visual Strategist for the Fisher College of Business. As part of the Marketing and Communications team, Sandhya works with key partners and stakeholders in the Office of Advancement to develop relevant, compelling, omni-channel marketing initiatives that support the college's programs and initiatives. Prior to joining Fisher, Sandhya worked as a Designer for the College of Nursing, and created solutions for complex communication needs that spanned the entire visual design spectrum.
Sandhya started her visual design career as a Graphic Designer for the Central Ohio venture development organization, Rev1 Ventures. There, she designed solutions for use across all marketing platforms including web and social, digital and traditional, and as well as experiential and environmental. While working as the sole in-house creative designer at Rev1, she collaborated with startup clients, regional investment partners, and community supporters to communicate the organization's economic impact in the startup ecosystem.
Sandhya earned her Bachelor of Science in Visual Communication Design in 2015 from The Ohio State University where she worked as a Student Designer both in the Office of Research and in the College of Engineering's career services office. She also holds a Bachelor of Science degree in Biology from 2009 (also from Ohio State), and it was while pursuing her education in the biological sciences that she realized the importance of health communication and the impact it can have on individual wellness and preventing complex medical conditions.
As a Research Assistant for the Translational Research Team at the Center for Injury Research and Policy of the Research Institute at Nationwide Children Hospital, she helped to translate the center's research findings into educational materials, and she promoted the center's research by contributing to local and national media outreach. She also communicated crucial pediatric injury-prevention messages to parents and caregivers, as well as informed local and national policy makers of the public health implications of child safety.
Through her experiences in public health, Sandhya has seen the importance of visually communicating topics in injury or illness prevention and wellness, which ultimately led her to the discipline of design. Paired with her newfound passion for entrepreneurship and technology commercialization, Sandhya is really excited to bridge the gap between the STEAM fields and to create synergistic collaborations outside of industry-specific silos. "
People Filters: