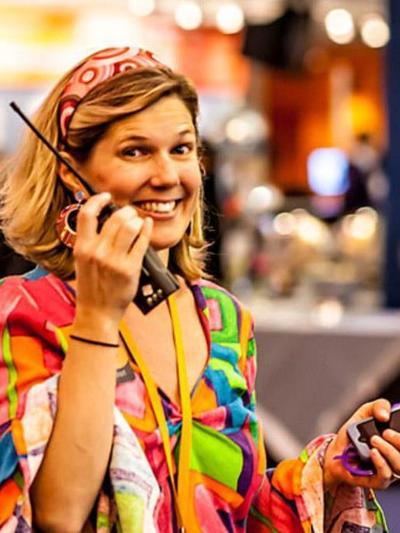 Sam Frost
Director, Advancement Events
1480 West Lane Ave.
Columbus, OH
43221
Although I am fairly new to Ohio State (18 months) and am not a Buckeye in the traditional sense (wasn't raised in Ohio, didn't go to Ohio State), it hasn't taken me long to understand, appreciate and embrace the "Buckeye Nation" culture.  As the Director of Advancement Events, housed within the Donor Experiences unit, I am fortunate to be in a role where I get to bring Ohio State to our alumni and constituents, and through these experiences I have developed a deep pride in the work being done by our faculty, students and staff.
I got my start in the event industry as the Event Manager at the Chicago Shakespeare Theater, shortly after completing my Master's degree at the University of Chicago in a completely unrelated discipline: English Lit!  When I moved to Columbus in 2003 (because my family had moved here) I decided to give the corporate world a try and joined the Marriott family by way of the Columbus Airport Marriott.  A few years of corporate work taught me that non-profit is where my true passion lies, and in 2007 I left the for-profit world for an events position with COSI (Center of Science and Industry), where I stayed for almost six years.  My time at Ohio State so far has been an invigorating journey, with so much to learn and so many people to meet.  I have enjoyed every moment and look forward to continuing to find ways to elevate our event experiences, highlight the amazing research taking place here, and improve our constituent interactions.
Outside of work I spend most of my time with my husband, Mark, and our two crazy boys, Ben (7) and James (3).  We are members of COSI (of course!) and the Columbus Zoo, and spend most of our weekends there or at one of Columbus' many Metro Parks.  We are all very outdoorsy and also love going camping in our pop-up camper! 
I look forward to working with all of you!