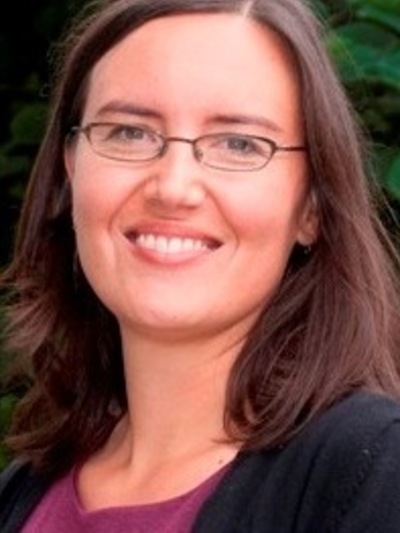 Anna Gawboy
Associate Professor, Music
304A Weigel Hall
1899 College Road
Columbus, OH
43210
Areas of Expertise
Theory and Composition
Music Theory Pedagogy
Education
Ph.D., Yale University, 2010
M.A., Yale University, 2007
M.Phil., Yale University, 2007
M.M., University of Oklahoma, 2001
Anna Gawboy's research explores the intersection of music theory, cultural history, and musical performance. In 2010 she collaborated with the Yale Symphony Orchestra and lighting designer Justin Townsend to produce a new staging of Alexander Scriabin's Prometheus: Poem of Fire based on her extensive research regarding the interaction of music and lighting. She has produced other lighted performances of Prometheus for the Cape Cod Symphony Orchestra and the Utah State Symphony Orchestra. Dr. Gawboy's articles and essays have appeared in the Journal of Music Theory, Music Theory Online, The Papers of the International Concertina Association, and the e-book Engaging Students. She has presented her work at a variety of venues including Music Theory Midwest, New England Conference of Music Theorists, Society for Music Theory, and the American Musicological Association. In 2013 she was invited to deliver the final keynote address at Enchanted Modernities in Amsterdam, NL, an international, interdisciplinary conference exploring the relationship between theosophy and the arts in early 20th century culture.
Dr. Gawboy coordinates the first-year music theory curriculum and teaches music theory pedagogy. In 2012 she inverted her core theory courses, creating over 40 short lecture videos. She has been invited to present her work on curriculum reform at the Society for Music Theory Annual Meeting and the College Music Society. In 2014 she co-organized the unconference FlipCamp devoted to inverted pedagogy and heightened student engagement in the classroom. She is a digital media author for the online supplement to "A Concise Introduction to Tonal Harmony" by Joseph N. Straus and Poundie Burstein, forthcoming by W. W. Norton.
As a concertinist, she performs Finnish and French-Canadian music in several folk music ensembles based in Michigan's upper peninsula.
Publications

Online media package for "A Concise Introduction to Tonal Harmony" by Joseph Straus and Poundie Burstein, with Inessa Bazayev. Forthcoming by W. W. Norton & Co.

"On Standards and Assessment." Engaging Students: Essays in Music Pedagogy. FlipCamp, 2013.

"Scriabin and the Possible." With Justin Townsend. Music Theory Online 18:2 (June 2012).

"The English Concertina as an Instrument of Science." The Papers of the International Concertina Society 8 (2011): 1-18.

"The Wheatstone Concertina and Symmetrical Arrangements of Tonal Space." Journal of Music Theory 53:2 (Fall 2009): 163-190.
People Filters: