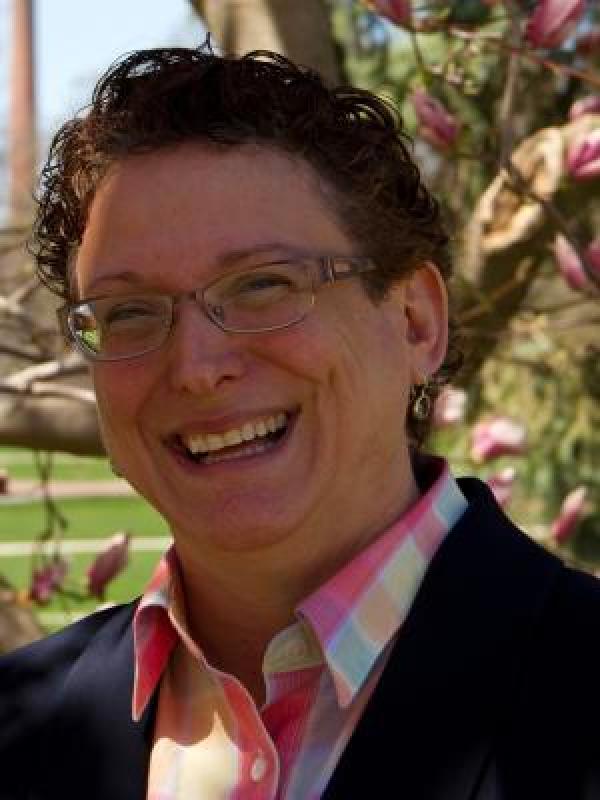 Cathy Ryan
Senior Lecturer, English
503 Denney
164 Annie and John Glenn Avenue
Dr. Cathy Ryan (English) is a pioneer in digital storytelling and visual narrative. Her recent pedagogical work focuses on instructional redesign, equity and inclusion, agile learning, and sense of belonging. She was opening speaker for the University of Michigan's Enriching Scholarship Conference (3 May 2021). She enjoys working in multidisciplinary settings where academic and non-academic partners reach across traditional boundaries.
Cathy worked as a communication specialist for more than a decade with Honors communities in the College of Business, where she also helped shape the Fisher web presence and undertook new digital initiatives, consulted with business partners, and founded Media Lab. She designed and taught a short course on business etiquette for MBA and MAcc students sponsored by the Center for International Business, Education, and Research (CIBER). She has received the Honor Roll of Excellence Award from the Association of Professional Communication Consultants and offers onsite and one-on-one communication training, as well as seminars and workshops.
Cathy's educational and community partnerships often advocate for and honor inclusive design principles and incorporate what she calls "STEAM + D" (Digital Humanities). She is a founding member of Ohio State's Digital Arts and Humanities. Many of her community projects have focused on Digital Literacy, Music, and the Arts. In early 2014, Cathy asked for re-digitization of Giacomo Patri's wordless novel in linocut, White Collar (1938). San Francisco State University's Catherine Powell worked with Patri's family across six months to secure permissions to re-digitize the out-of-print novel (Labor Archives and Research Center, J Paul Leonard Library). Nathan Reckenbeil (Engineering, Class of 2020) authored and produced an original radio play based on Patri's novel. Cross-institutional collaborations have included a mentoring project led by Gail Robertson, DMA (University of Central Arkansas, 2017) focused on musical stories and pictures behind compositions of undergraduate composer Edward Wood, IV, as seen in the short documentary film, Do You See What I Hear? A Synesthete Story. In March 2018, Cathy partnered with talented artists from Open Door Art Studio & Gallery to visually score a sensory-friendly performance by the New Albany Symphony Orchestra of Camille Saint-Saëns's "Carnival of the Animals."
College Life, co-directed by Kevin McClatchy, showcased Cathy's first-year composition students and his second-year theatre students' close collaboration on a two-act stage show at the US Bank Theater (Ohio Union│8 December 2019). The event was sponsored by Ohio State's Digital Flagship Initiative and the Office of Student Life. The program highlighted the achievements of Ohio State's blind graduates and the university's relationship with the Ohio State School for the Blind, whose students and faculty attended the event. The original show featured actors, podcast-styled audio recordings, and live open mic performance.
As a member of the Columbus-based drama collaborative, Women at Play, Cathy wrote and co-produced ten plays — Columbus Circle Critics Award for Innovation and two-time nominee for Greater Columbus Arts Council Artistic Excellence Award — with funding from The Columbus Foundation, Nationwide Insurance, The Ohio Arts Council, The Greater Columbus Arts Council, and The Hazelbaker Foundation.
In 2020-21, Cathy joined an interdisciplinary team led by Alison Bennett to collectively develop and co-teach a new course on Interdisciplinary Team Science, EEOB 5194. She has had the pleasure to engage as a principal in university-funded Racial Justice research. "Hidden Figures Revealed: Dynamic History and Narratives of Black Mathematicians at The Ohio State University" (Ranthony Edmonds, PI) represents the first single institution study of mathematicians who identify as Black. Cathy helped move the research beyond case study to incorporate digital storytelling, special collections and exhibition, and OSU-sponsored partnership with Central State University and HBCU student researchers. Other recent investigations have focused on building convergent research, equity and social justice, and students' intercultural competency.
Projects include a stage play that explores Alzheimer's (A. H. and the Astrophysicist) and proposal of the cross-institutional Enigma Project (NEH Public Humanities) that forefronts research on vision and perception (brain plasticity; 2-D/3-D) and public events, including tactile and multi-sensory gallery exhibitions and premieres of musical works that solve the riddle of Edward Elgar's "Theme and Variations, Op. 36" ("Enigma Variations"). Cathy and Liz Newton (Director, Battelle Center) have partnered on mentorship activities designed to help students develop leadership and engage in scientific and public policy research. 
At Ohio State, Cathy has been privileged to participate in collaborative learning communities. Highlights include the Collaborative Online International Learning (COIL)/Virtual Exchange (VE) pilot and Writing Across the Curriculum, Digital Flagship, and Affordable Learning initiatives. She received Drake Institute instructional redesign (IR) certification for Teaching Through Writing.  Cathy has trained to become a qualified facilitator for the Intercultural Development Inventory (IDI) and recently earned certification as an Inclusive STEM educator (NSF). In academic year 2021-2022, she kicks off a Teaching and Learning and OSU Libraries' peer coaching pilot and plans collaborative research with an international COIL partner.
Key affiliations: 
Phi Beta Kappa; Digital Flagship, Comics Studies Working Group, Digital Arts and Humanities Working Group – The Ohio State University; and Editorial Review Board, International Journal of Business Communication.
People Filters: