September 11, 2019
Lisa Hall elected director of STEAM Factory
Image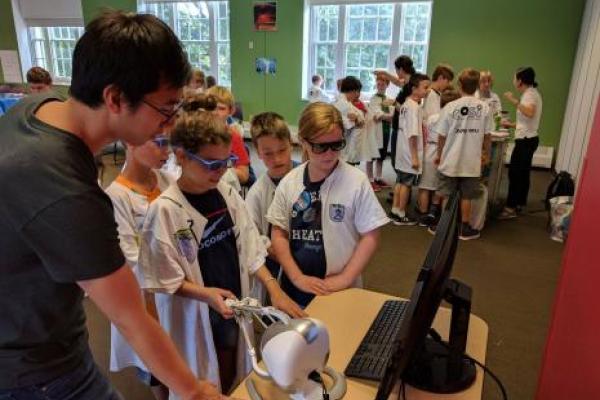 Description
Written by the College of Engineering
Professor Lisa Hall has been elected director of the Ohio State University STEAM Factory, an organization whose mission is to facilitate interdisciplinary collaboration, networking and research.
Founded in 2012 by Ohio State faculty, staff, and post-doctoral students, the STEAM Factory promotes collaboration between Ohio State departments by giving researchers a space to broaden their perspectives and share resources. STEAM advances programs that highlight interdisciplinary activities to bring different perspectives to a single issue for the purpose of identifying cross-collaboration opportunities. The intent is to help spark creative research ideas by exposing researchers to different researchers and research areas that might be new to them.
Another goal of the organization is to bridge the gap between the university and demographics outside of Ohio State. As such, the STEAM Factory reaches out in creative ways to engage people in the surrounding Columbus community to foster connections with artists and other creative individuals. This provides researchers with a wider range of feedback, as well as an additional channel to more widely share information on developments at the STEAM Factory.
Professor Hall, a former holder of the H.C. "Slip" Slider Professorship who won a 2015 NSF CAREER Award, was recently awarded the 2018 Lumley Research Award from The Ohio State University College of Engineering for her research to support safer, more efficient lithium batteries.
---