September 26, 2019
Ohio State ADVANCE Faculty Research Lecture Series
Image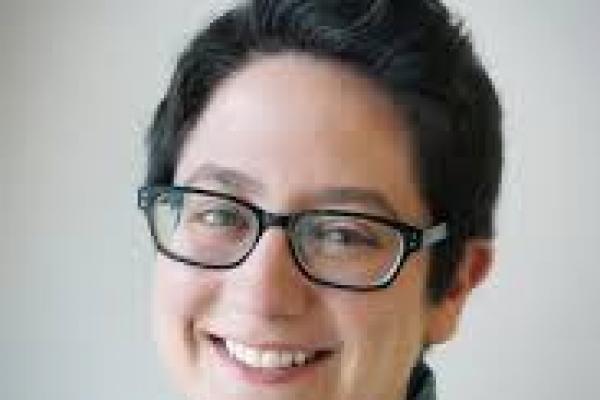 Description
Written by Ohio State ADVANCE
The Ohio State ADVANCE Faculty Research Lecture Series focuses on the research journey of Ohio State faculty. Invited
speakers highlight their research and discuss the challenges and successes encountered as part of the research process.
Dancing Across Dimensions
October 2, 2019, from 4 - 5 p.m.
Research Commons, 18th Avenue Library (3rd floor)

Featured Lecturer: Hannah Kosstrin, PhD
Associate Professor, Department of Dance

Dr. Hannah Kosstrin is a dance historian and movement analyst. At The Ohio State University, she is Associate Professor in the Department of Dance, affiliate faculty with the Melton Center for Jewish Studies and the Center for Slavic and East European Studies, and the Arts & Humanities Faculty Fellow in the Office of Research. Her research questions engage how dances and their receptions manifest globally circulating values related to gender, race, class, and nation through spectatorial interactions. Her monograph, Honest Bodies: Revolutionary Modernism in the Dances of Anna Sokolow (Oxford UP, 2017; Jordan Schnitzer Book Award Finalist), examines the transnational circulation of American modernism through Anna Sokolow's choreography among communist and Jewish currents of the international Left from the 1930s to the 1960s in the United States, Mexico, and Israel. Kosstrin's written work also appears in journals and anthologies.
Kosstrin leads projects that combine Laban movement notation and analysis with digital tools for dance documentation, analysis, and generative dance scoring. She is Project Director for the Labanotation iPad app KineScribe, which she developed with the support of the National Endowment for the Humanities Office of Digital Humanities, Reed College, Ohio State Department of Dance, and the Dance Preservation Fund. She is Faculty Lead for the mixed-reality dance scoring application LabanLens, supported by the Ohio State College of Arts and Sciences Technology Services Office and Department of Dance. With these digital projects, Kosstrin is interested in how mobile touch technology and immersive digital environments deepen users' kinesthetic knowledge (body knowledge) to expand possibilities for making new dances, analyzing them through quantitative and qualitative modes, and learning historical dance repertory from Labanotation scores. Kosstrin is deeply invested in what it means to be in a body in different time periods. These digital projects provide the tools to start addressing those questions. To see these projects in action, visit: http://u.osu.edu/kosstrin.1/
The mission of Ohio State ADVANCE is to increase the representation, advancement and recruitment of women faculty in the academic STEMM (Science, Technology, Engineering, Mathematics and Medicine) careers, and contribute to the development and success of global research leaders.
---