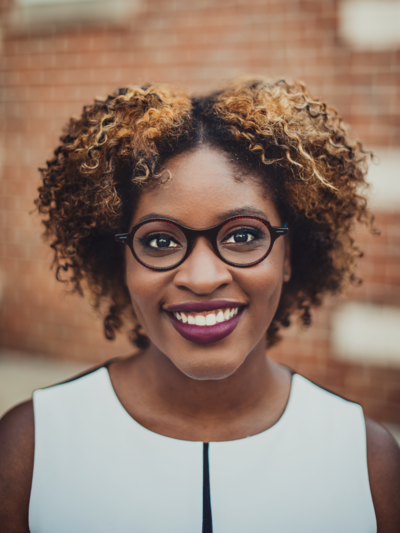 Ranthony A.C. Edmonds
Postdoctoral Researcher, Mathematics
Education
Ph.D., Mathematics, University of Iowa (2018)
M.S., Mathematics, University of Iowa (2015)
M.S., Mathematical Sciences, Eastern Kentucky University (2013)
B.S., Mathematics, University of Kentucky (2011)
B.A., English, University of Kentucky (2011)
Ranthony A.C. Edmonds is currently a Ross Assistant Professor in the Department of Mathematics at The Ohio State University. Her research interests include Commutative Ring Theory, where she specializes in factorization theory. Essentially, she is concerned with the decomposition of mathematical objects. Such an object could be a polynomial, a matrix, a number in the set of integers, or more generally an element in a ring.

In addition to her research in pure mathematics, she is also deeply invested in issues rooted in access to mathematics, particularly for those from underrepresented backgrounds.

Prior to working at The Ohio State University, Ranthony earned a PhD in Mathematics in 2018 from the University of Iowa, a MS in Mathematics in 2015 also from the University of Iowa, a MS in Mathematical Sciences from Eastern Kentucky University, and a BS in Mathematics and a BA in English from the University of Kentucky. 
People Filters: