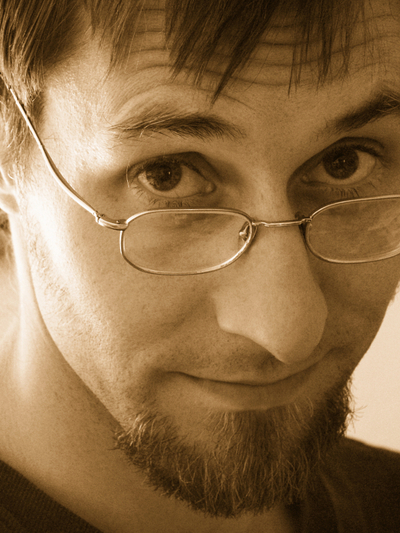 Andrew Frueh
XR/AI Specialist, College of Nursing
259 Hopkins Hall
128 N Oval Mall
Columbus, OH
43210
Andrew is the XR / AI Specialist in the College of Nursing. His role includes managing the XR simulation lab where students do virtual clinical training and developing custom assets and applications to disrupt nursing education.  
Andrew is also a new-media artist specializing in the development of tools that allow for design and educational exploration. He has designed a platform for designing rolling-ball sculpture from flat material, a modular system for exploring vibration-powered robot morphologies, and an extensive multi-environment framework for building cybernetic, performative installations. 
Andrew's work combines elements of cybernetics, autonomy, interface design, questions of self, disability, and Tourette Syndrome. He designs novel interfaces and wearables by combining off-the-shelf parts and digital fabrication methods such as 3D printing and laser cutting. 
People Filters: