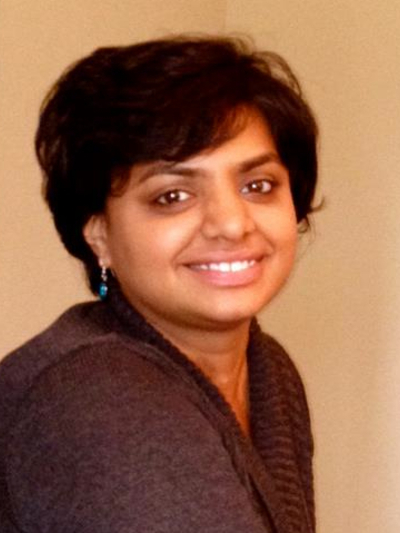 Sathya Gopalakrishnan
Associate Professor, Agricultural, Environmental & Development Economics
Room 223 Agricultural Admin Building
2120 Fyffe Road
Columbus, OH
43210
Areas of Expertise
Bioeconomics
Environmental Valuation
Coastal Climate Adaptation
Education
Ph.D., Environmental and Resources Economics, Duke University, 2010
M.S., Agricultural Economics, Michigan State Univerity, 2005
M.A., Economics, University of Hyderabad, 2003
B. Com., Brakatullah University, 2001
Sathya Gopalakrishnan is an Associate Professor in the Department of Agricultural, Environmental and Development Economics at The Ohio State University. She is also a founding member on the Directorial Board of the STEAM Factory at OSU. She completed her PhD in Environmental and Resource Economics from Duke University in 2010. She also holds an M.S in Agricultural Economics from Michigan State University and an M.A in Economics from the University of Hyderabad.
An interest in exploring ubiquitous interdependencies between dynamic economic decisions and biophysical processes that impact natural resources motivates Sathya's research program. Sathya's work specifically focuses on applying economic theory to develop coupled models of complex human and natural systems; non-market valuation of environmental amenities and bioeconomic modeling, applied to coastal and water resources. Using optimal control theory, applied econometrics and numerical modeling methods she studies feedbacks between human behavior and coastal ecosystems, and the policy implications of these interconnected dynamic systems.
Sathya's research is at the frontier in exploring a challenging class of resource management problems in which biophysical and economic systems are linked by spatial-dynamic processes. Spatial-dynamic problems in resource management present new analytical challenges to economic modelers, as the optimal policy depends on spatial and temporal boundary conditions, and the spatial geometry of the system. Her work also begins to bridge the gap between empirical non-market valuation of environmental amenities and conceptual resource economics models by using the empirical results to parameterize dynamic models of optimal resource management.
Sathya teaches environmental and resource economics at the undergraduate (AEDE 4310) and masters (AEDE 6300) levels, and an advanced graduate course resource economics (AEDE 7320).
People Filters: