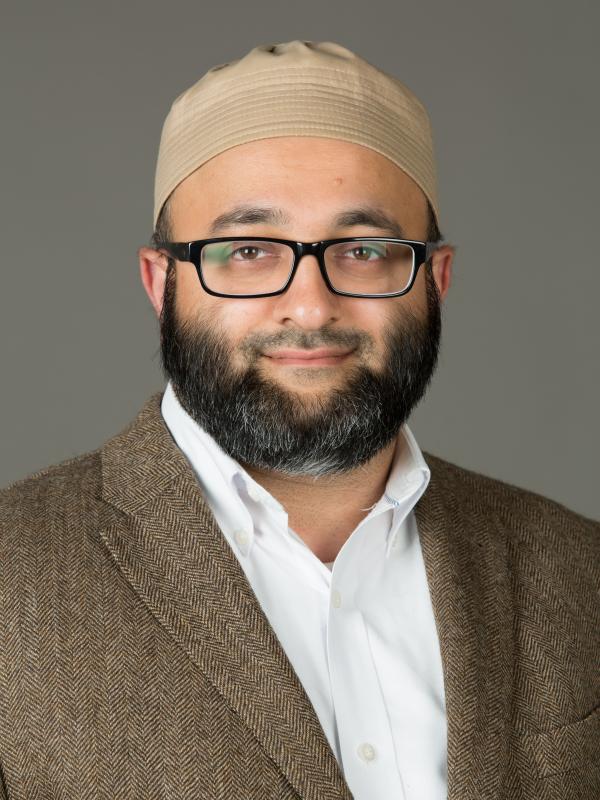 Ayaz Hyder
Assistant Professor, Environmental Health Sciences & Translational Data Analytics
College of Public Health

Areas of Expertise
Birth Outcomes/Infant Mortality
Opioid epidemic
Food insecurity
Education
Research Associate, Health Services Research, University of Toronto, 2013-2015
Postdoctoral training, Environmental Epidemiology, Yale University, 2011-2013
PhD, Biology, McGill University, 2012
BSc, Biology, McMaster University, 2005
I connect models to action for public health impact. I help communities develop models that reflect their values. This means placing communities at the center of the modeling enterprise. The focal public health issues that I address are birth and infant outcomes, addiction and food insecurity. Common to these outcomes is the role of social determinants of health, the need for multiple stakeholder engagement, and breaking down discipline and data silos to come up with holistic and sustainable interventions. A novel theme of my research is developing strategies for community-centered modeling where models are co-created, personalized and relevant to community needs, and generalizable to other communities.
Current Research Projects
COVID-19-related research and service projects in close partnerships with several colleagues and community stakeholders include:
1. Guiding the State of Ohio's response to re-opening Ohio after the stay-at-home order in May 2020,
2. Providing local data for local decision-making (e.g., changes in learning mode, Board approved plans for safe re-opening of schools) to 21 school districts in Central Ohio, including Columbus City Schools.
3. Developing and implementing the Equity Mapping Tool, which is used daily by local health departments and healthcare systems to identify, coordinate and site pop-up/mobile COVID-19 vaccine sites.
Birth Outcomes/Infant mortality
-Systems Modeling of Infant Mortality in Ohio
-Agent-Based Models of Preterm Birth in the US
-Community Based System Dynamics for Reproductive Health Policy in Ohio
Opioid Epidemic
-Healing Communities Study (Health Economics and Simulation Modeling)
-Franklin County Opioid Recovery Deserts (FOCAL Map project)
-OpenOD: A Framework for Open-Source Opioid-related Data in Rural Settings
-Systems Models for Opioid Epidemic
Food Insecurity
-Smart Foodsheds in Ohio and California
-Agent-based model of Food Insecurity and Diet-related Health Outcomes in Franklin County, Ohio
-Smart Columbus Hackathon on food access
-Cost-effectiveness of Food Prescription Programs by Health Care Providers
Funding: OSU Internal Seed Grants (InFACT, Opioid Innovation Fund, IPR), NIH (Healing Communities Study), NSF (Midwest Big Data Hub, EAGER, Smart and Connected Communities), CDC (FOCAL Map), Foundation, and State of Ohio (Infant Mortality Research Partnership).
People Filters: