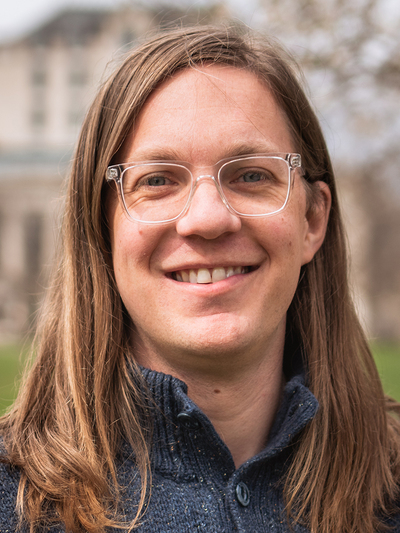 Will Nickley
Assistant Professor, Design
100 Hayes Hall
108 N Oval Mall
Areas of Expertise
Design Process & Making + Social Work
Design Research & Development
Design + Social Good
As an Assistant Professor of Design at The Ohio State University, I research design for social good in youth development settings.
As a Co-founding Board Member for Local Tech Heroes, I help to empower underserved students to solve big problems in their communities using emerging technologies and design processes in Central Ohio.
As an Industrial Designer, I live at the intersection of form and function.
AND, as a Design Thinker and Aero-Robotics Program Director at Safety Third Racing, I am currently inspiring the next generation of thinkers and dreamers through interactive aero-robotics programming at the Idea Foundry in Columbus, OH - workshops, classes, races, competitions and events, even First-Person-View (FPV) Drone Racing!
My background is as an industrial and visual communications designer. I also have experience in design research, UI/UX design and physical computing.
My spare time is filled with FPV Drone Racing (check out my team Safety Third Racing), birding, geocaching, cloud-spotting, all forms of frisbee, physical hacking, typography, boomerang, sketch-noting, biking, almost all games, science, info-graphics, gadgets and pie.
People Filters: