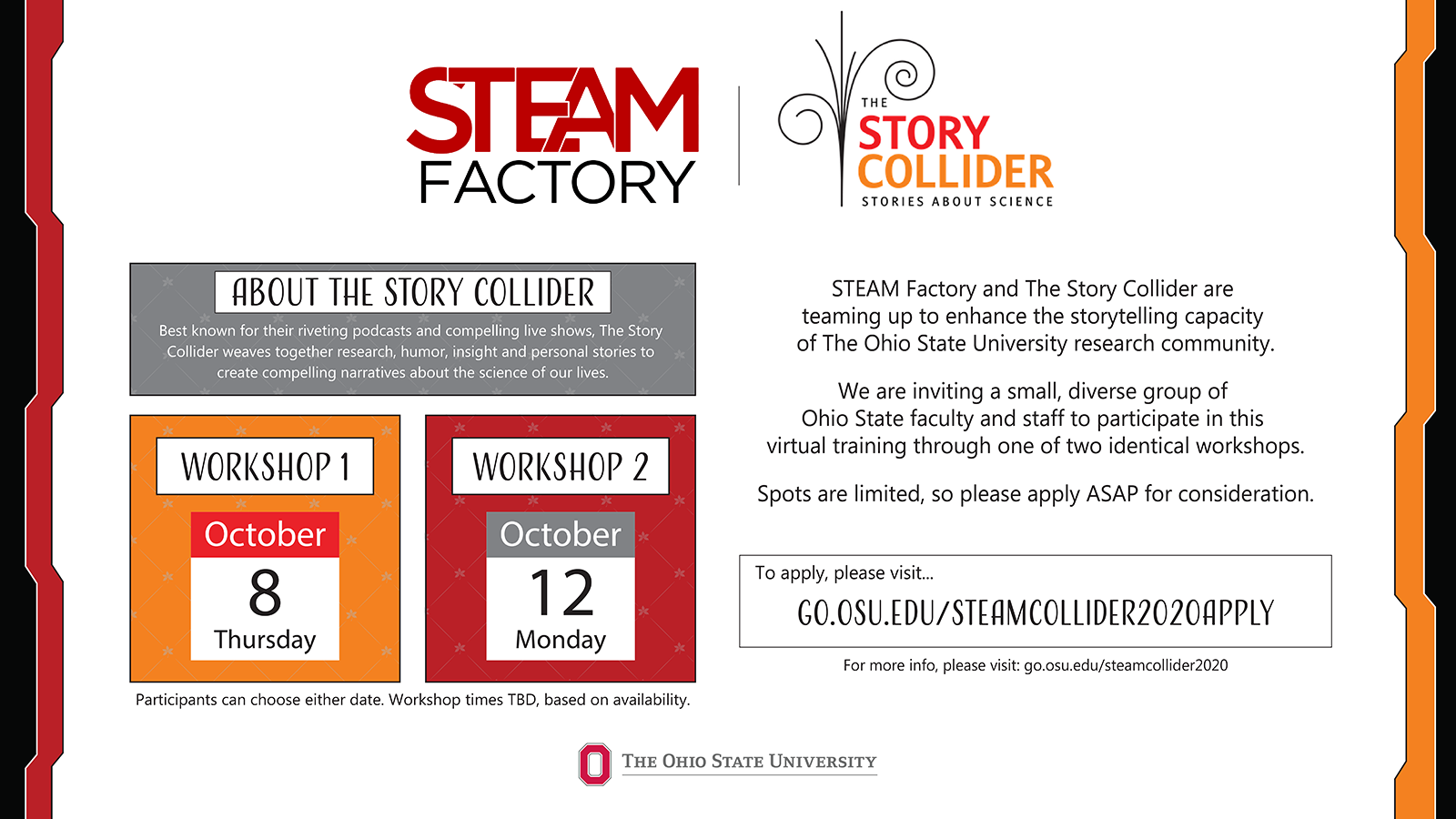 Body
In October, with funding from BETHA, we are excited to be bringing The Story Collider (https://www.storycollider.org/ ) to The Ohio State University. The StoryCollider has a powerful approach to science engagement. They combine expertise from producing live shows around the world, with insight from psychology and neuroscience research about the effect of storytelling, and focus it all on true, personal stories about science. You are invited to experience this all firsthand by joining us for a virtual half-day storytelling workshop. 

This event is not about communications strategies or messaging broadly, but specifically focuses on developing your personal storytelling ability. The Story Collider team will introduce themes of leadership and intellectual humility, as well as the science of science storytelling. You will get some hands-on practice to bolster your ability to employ narrative in your own work!

You will be able to register for one of two options on either October 8 or October 12 - registration and more information to follow! In the meantime, check out Story Collider's weekly podcast or attend a live online show! 
The Story Collider team will be back in November to host a very special edition of their online live show. They will choose three people to share true, personal stories about science, showcasing the work and lives of the OSU science community. We want to hear yours! Stay tuned for more information on how to submit an idea.