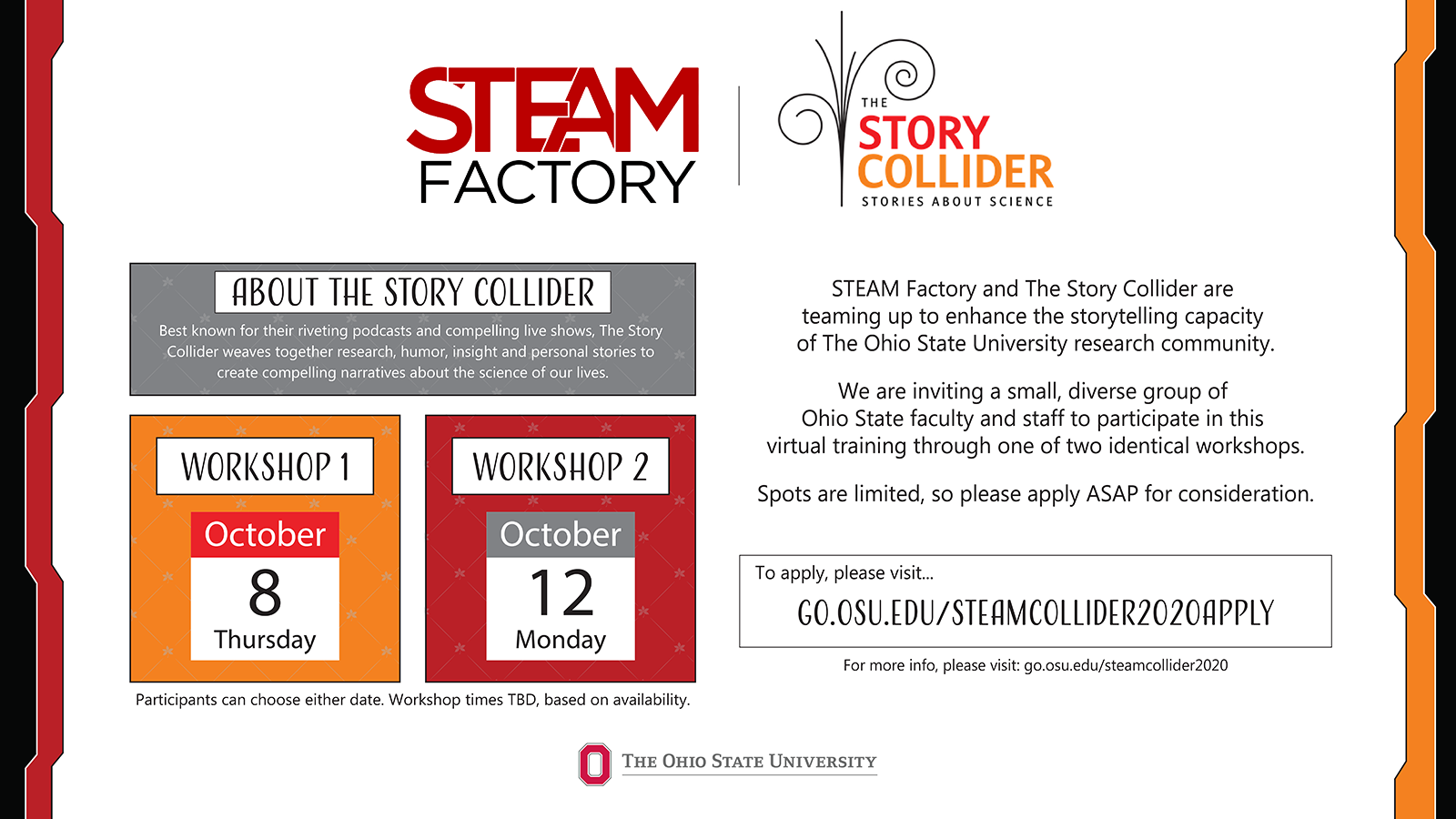 Body
Project Abstract
It is imperative that universities translate scientific expertise into accessible language for a broad audience in a way that creates lasting compelling and personal connections to the research and humanizes the process of science. This project seeks to strengthen the science storytelling capacity within the Ohio State research community via professional development, live performance, video development and public outreach initiatives. Through these activities, this project will significantly benefit participating researchers as well as the general public. This project has the potential to have a substantial ongoing impact by laying further integrating science storytelling into existing university infrastructure and Columbus community.
In October, with funding from BETHA, we brought The Story Collider (https://www.storycollider.org/ ) to The Ohio State University. The Story Collider has a powerful approach to science engagement. They combine expertise from producing live shows around the world, with insight from psychology and neuroscience research about the effect of storytelling, and focus it all on true, personal stories about science.
This virtual half-day storytelling workshop was not about communications strategies or messaging broadly, but specifically focused on developing personal storytelling ability. The Story Collider team introduced themes of leadership and intellectual humility, as well as the science of science storytelling. The goal was to bolster the ability to employ narrative in an individual's work.
Three storytellers were chosen from this workshop to work with experts from The Story Collider to perfect their personal stories. In November, they presented their efforts during a virtual show put on by The Story Collider via their CrowdCast channel:
Check out Story Collider's weekly podcast or attend a live online show!